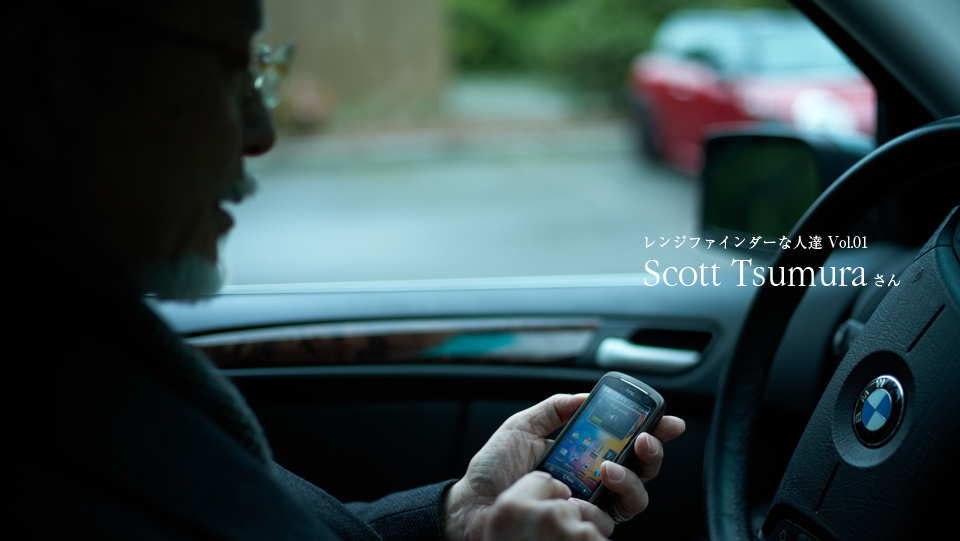 Rangefinder People Vol. 01 Scott Tsumura living in the United States.
"Why don't we talk about someone who loves rangefinders and photography? We don't only talk about his/her cameras and lenses, but also focus on their attitudes and approaches toward photography," said our chief editor. I wondered if I know someone who takes great photography showing his/her personality and philosophy. I do know many mischievous people who make excuses for buying or wanting a lens over a glass of hoppy, but I only know one gentleman for this new series. So, I e-mailed him and humbly asked if I can talk about him. And, he humbly said he would be happy to help us.
His name is Mr. Scott Tsumura and he lives in the United States. He went to the States after he turned 45 years old. Now, he's an executive producer of a game development and consulting company and lives in Belleview near Seattle. The name "Scott" is a sort of his real name that is written on his passport and I'll talk about it later.
I got to know him when I was looking for photos taken with the Thambar 9cm f2.2 and I found his great photos on his blog. The lens is a pack of uniqueness. While many users tend to be driven by that, Mr. Scott uses it efficiently. His shots are like the calm and romantic scenes back in the medieval times and they show his warm personality. I kept checking his blog regularly everyday wondering what kind of person was taking such great shots. He visited Japan regularly, so we started to meet while he was in Japan. In terms of age, I'm like his son, but I kept talking and talking and he always said, "right" with his smile. Still, each meeting lasted only for about 1 to 2 hours and I haven't had a chance to take photography with him. Because he has a variety of experiences, I wanted to know more about him. So, I visited his house in the States expecting to hear more interesting stories. As I expected, I realized that it is his personality that best explains his photography.
(Interviewer, Photo / K)